January 2018- New Year, new school prayer! Thank you to our Ethos group for creating this. Click the link below to view our new school prayer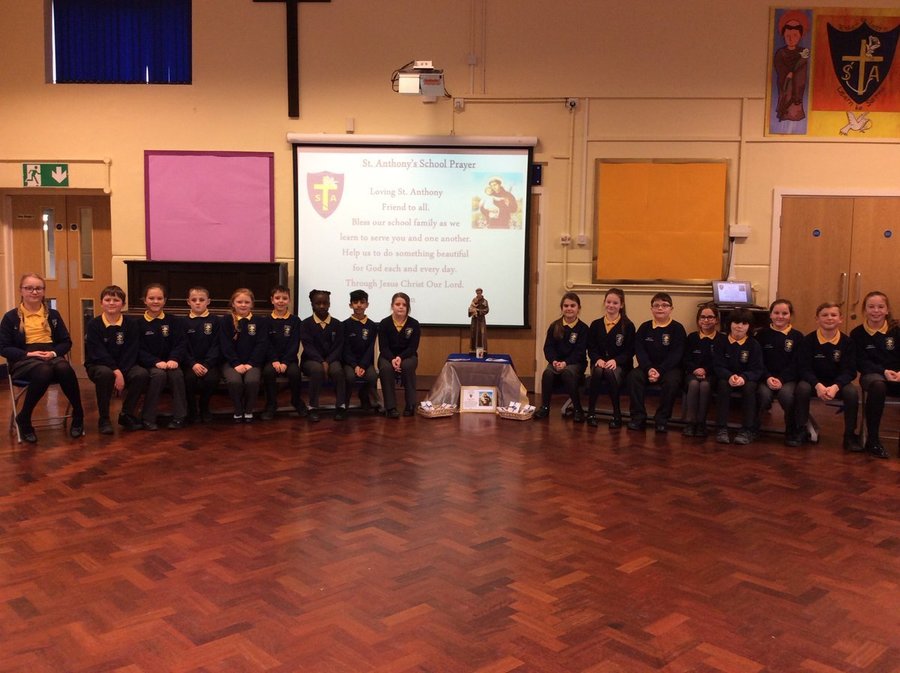 December 2017-Key Stage Nativities and Carol Service
December 2017- Our Mini Vinnies visited the residents at Rowanberries Residential Home to deliver food hampers and put up a Christmas Tree!
December 2017- We asked all our children for donations of new toys for seriously ill children who would be spending Christmas in the BRI. Our Mini Vinnies then delivered the toys to the Children's Ward who were so thankful. We made a difference this Christmas.
December 2017- Some of our Mini Vinnies visited St Pio friary to take food donations for the needy of our city. Thank you all for your generosity.
November 2017- Our Mini Vinnies met the Parish representative for the SVP. They are looking forward to making a difference together.
Remembrance 2017- 'Where the Poppies now grow'
On Friday 10th November 2017, Year 6 led us in a moving and reflective Remembrance Liturgy.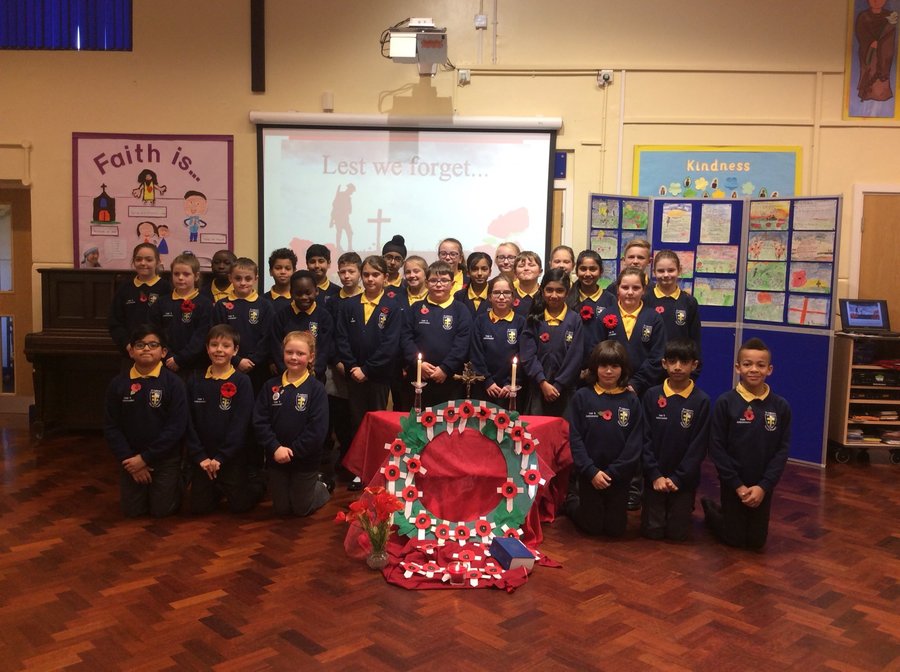 Remembrance poems written by our talented children
On Tuesday 31st October our Mini Vinnies were recommissioned. They will be great role models.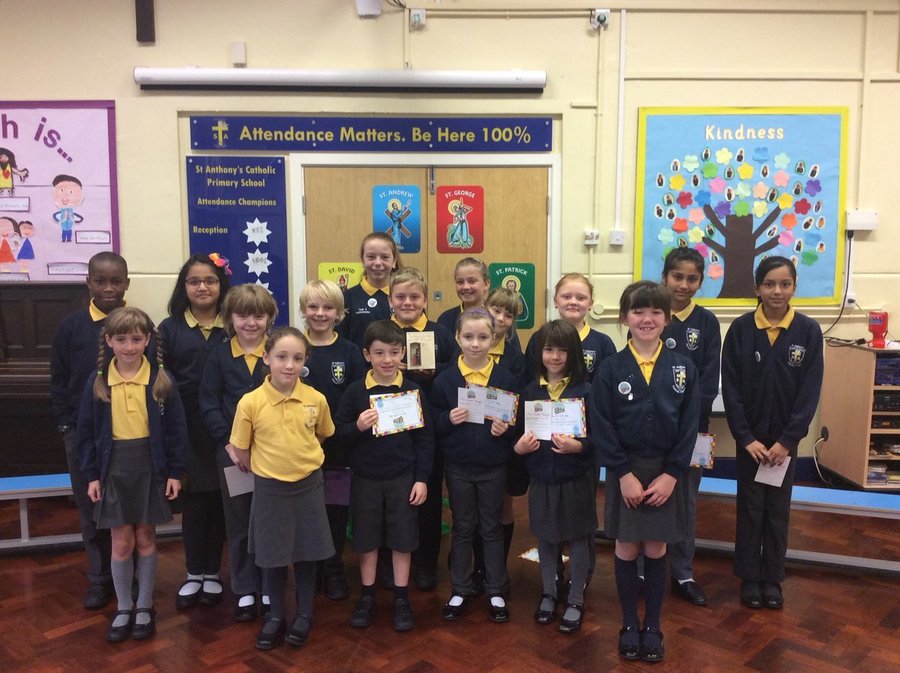 On Wednesday 18th October we took part in the 'One million children praying the Rosary' campaign. As a school family we heard The Story of Fatima and prayed the Rosary and prayed for peace in the world.
We are so lucky to have children that produce work like this.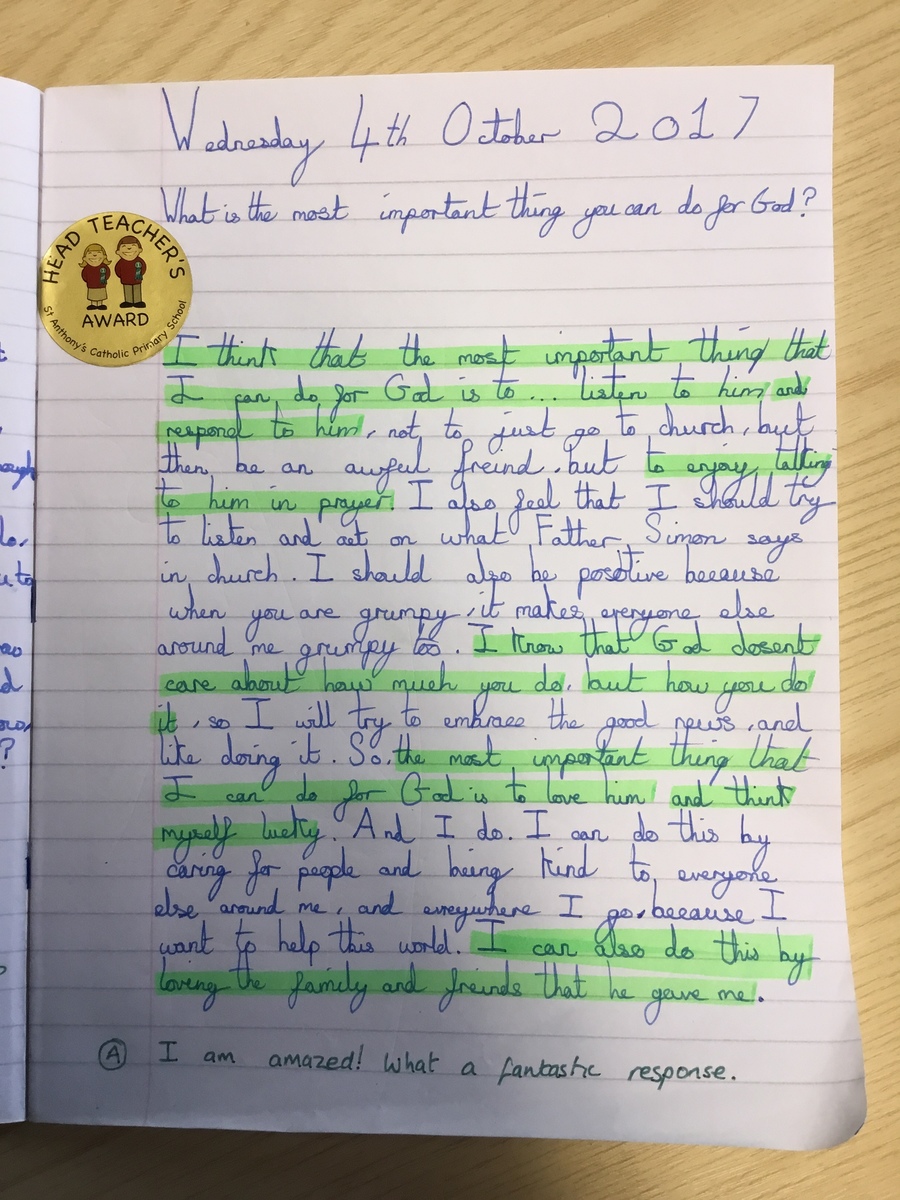 Religous Education
The Diocese of Leeds issues newsletters each half term. These can inform and help you support your child's spiritual learning. Click the links below to download the newsletter. You will also find important dates on the newsletter.

Autumn 1 2017