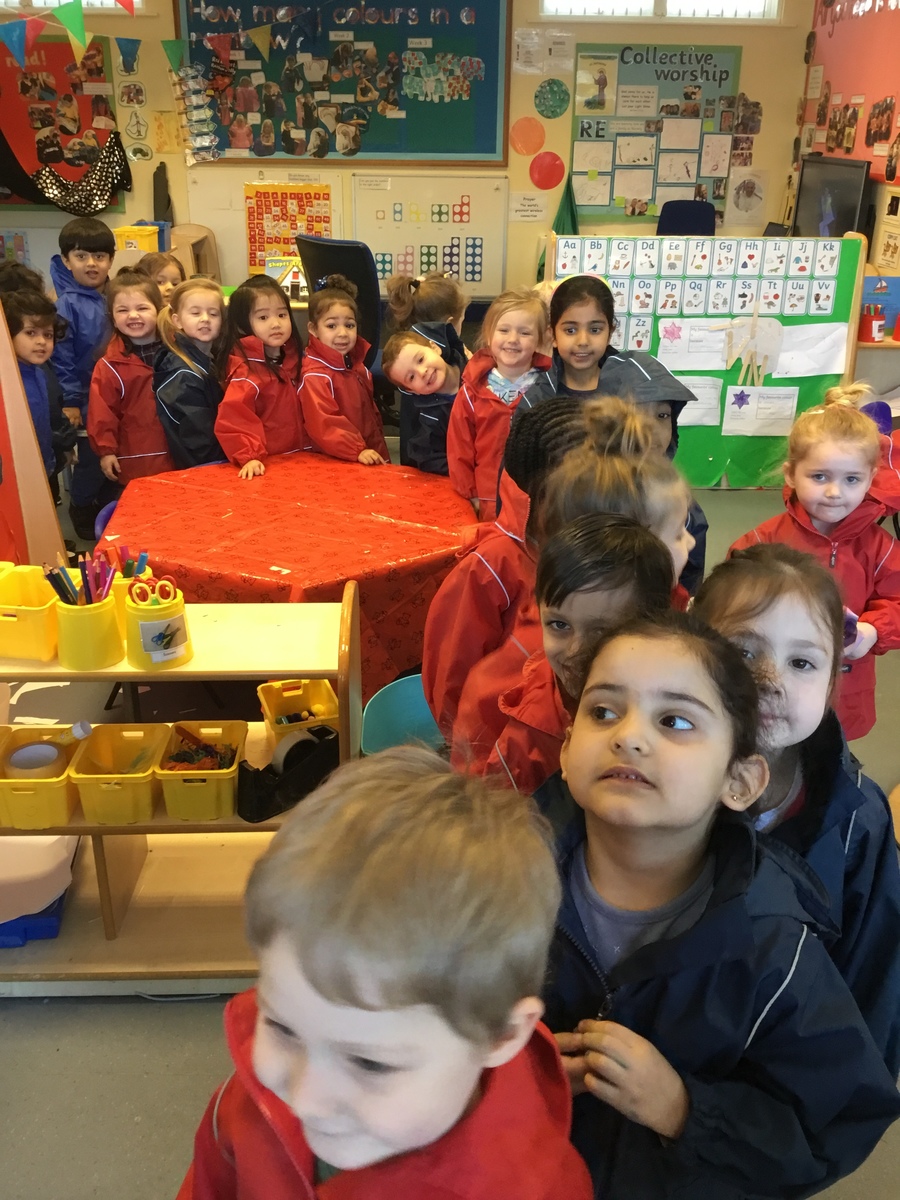 WELCOME TO SPRING 2
We hope you had a lovely half term break
This terms topic is called
We are Storytellers!
This term we are learning to; describe stories in further detail, including the setting and main characters, develop our expression when role playing a character, talk about things we observe such as the weather, continue to turn take with each other and listen to others when they are speaking, and counting objects confidently to 10 and beyond.
The stories we will be using as a stimulus for this topic include;
Handa's surprise, Lost and Found, Dear Zoo, The very hungry caterpillar, Gruffalo and stories relating to our
RE topic, Good friends.
In phonic sessions we will be continuing to;
sing familiar Nursery rhymes, identify words with the same initial sound, write our name more independently, and sound out simple words with support such as 'c-a-t.
In Number we are;
continuing to recognise numbers to 10 and beyond, counting objects confidently to 10 and beyond, describing the position of something and using language related to time and measure
We want to share your child's learning with you, so please look regularly on Primary Essence
allowing us to share the children's experiences .
Thank you for your continued support!
The Nursery team
March 2018
Miss Roberts, Mrs Shaw, Mrs Petrie and Miss Spencer
Click on the links below for information on the new curriculum:
New Curriculum 2014
Annual Curriculum Plan
Maths Curriculum
English Curriculum
Learn by Heart Facts