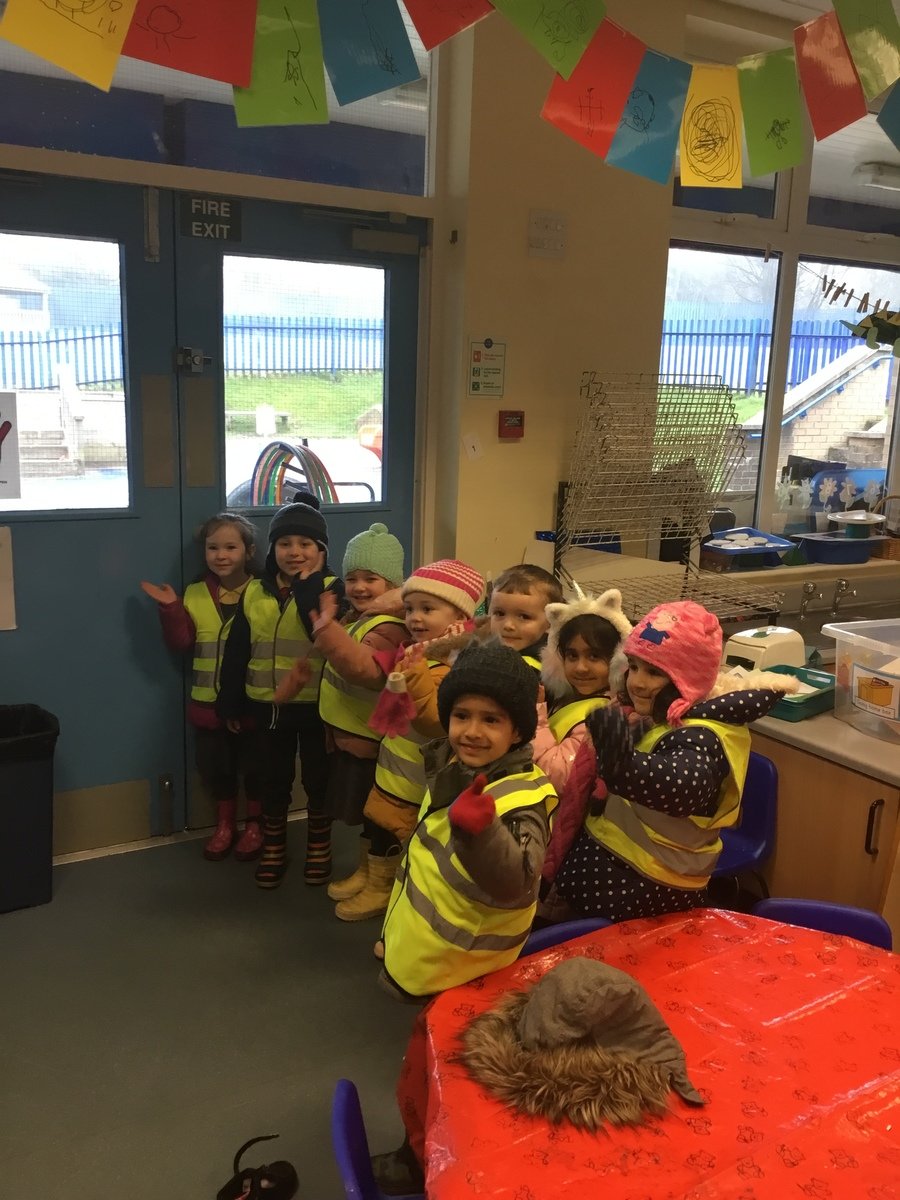 This half term our topic is 'We are explorers!'
In Literacy we will be learning about;
Non-fiction texts and how to find out new things, we will be developing the children's vocabulary through exciting activities and encouraging them to comment and ask questions about their familiar world
In Phonics we will be learning;
how to identify rhyming words such as 'cat' and 'hat', we will be encouraging the children to think of their own rhyming words too. We will also begin to identify words with the same initial sound such as 'socks' and 'skirt'
In Mathematics we will be learning;
how to continue a simple pattern, to identify numerals 1-5 independently and match numeral and quantities confidently. We will also be developing the children's language in relation to size, shape etc
Key stories this half term include;
Harry and the bucketful of Dinosaurs, non-fiction Dinosaur books, 10 little Dinosaurs, The super swooper Dinosaur, Percy park keeper One Springy day
In case your child is at home due to illness, please continue to access purple mash and primary essence to update work they have been completing at home, as I will continue to check this. Please also find below previous home learning timetables and home learning grids. You are free to access these as and when you need too. There are also lots of helpful links to other websites too.
If you have any questions or queries, please do not hesitate to speak to a member of Nursery staff.
Thank you,
Mrs Lalor
Previous Home Learning Grid links
Home Learning Grid 1.3.21
Thank you for your continued support.
Mrs Lalor, Mrs McDermott, Mrs Petrie and Miss Spencer