Thank you to all the families that have completed home learning tasks and uploaded pictures and comments onto our school twitter page. It has been lovely to see lots of you keeping busy and staying safe at home.
The Reception learning grid has been updated this week and we encourage you to carryout some of these tasks along with those you may not have completed last week. Previous Home Learning grids from earlier weeks will also be accessible through the links below. I hope you are enjoying taking part in your home learning tasks and ask that you add your pictures and comments onto your primary essence page (link below). Please keep checking the links below as I will add as many as I find relevant for our children.
Twinkl and Phonics play are offering free membership to parents and Oxford reading owl has a bank of FREE online books once you create your account. These are great resources to use throughout FS and KS1.
Twinkl - use the code UKTWINKLHELPS
Phonics Play - username - march 20 Password - home
Take a look at phase 3 phonics and tricky word trucks.
I look forward to hearing all about what you have been getting up to in the not too distant future.
Take care and stay safe and healthy.
Mrs Partridge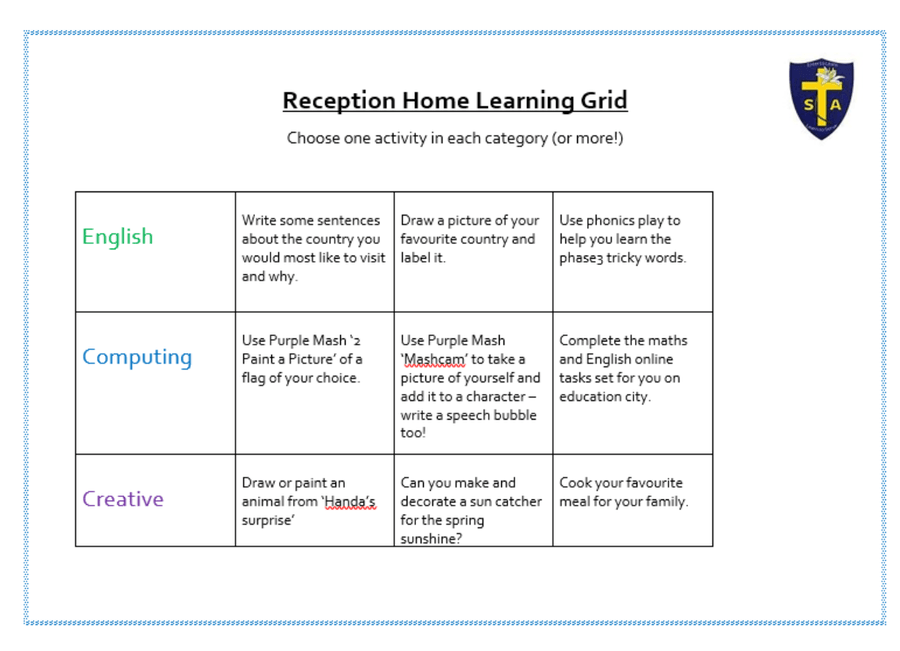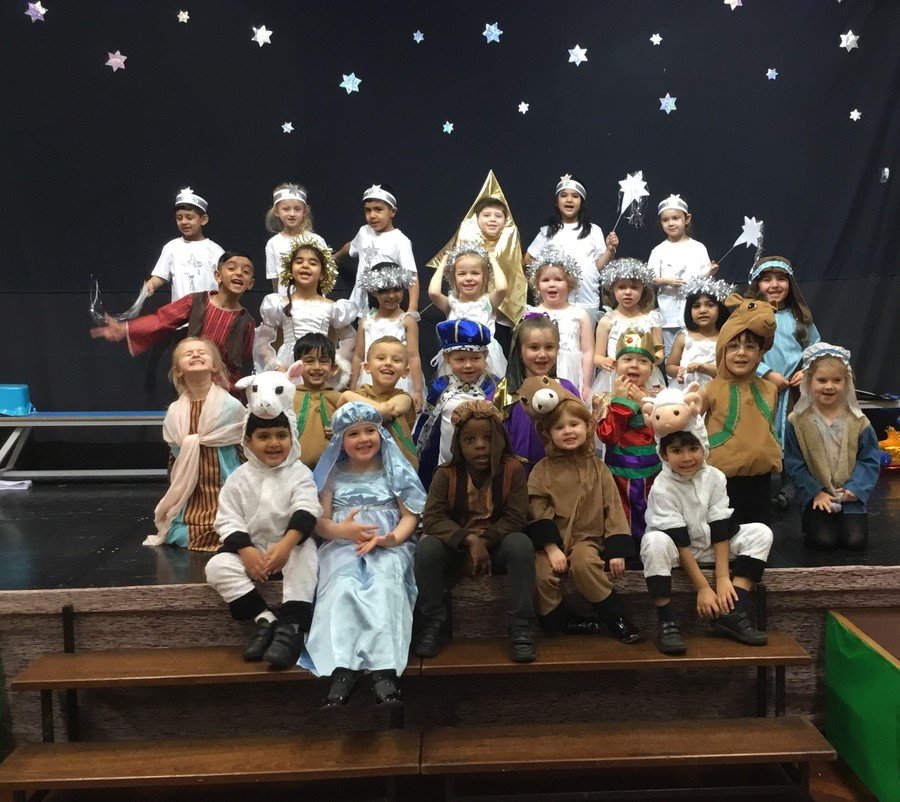 Latest updates
Our topics this half term is ' Countries and Continents'
In reception we are learning about and exploring the world that we live in.
This half term we will be exploring a number of different countries and continents, their culture, traditions, music and even trying new foods!
We will be learning to write facts and will be making information booklets. We will also be learning to recognise 1 more than a given number and add 2 numbers together..
We will be using and naming 3D shapes, measuring and creating patterns.
As always in Reception we continue to make relationships, share with one another and have fun!!
Children will continue to take home phonic reading books weekly. The children also bring home spellings, these are taken from the first 100 high frequency words that the children are expected to know by the end of the year. Please take time to learn these and read with your children weeky.
If you have any questions or queries please pop in and ask, our door is always open and we love to see parents!
As always we value parent partnership and believe this is key to helping our children reach their full potential.
Early Essence is the programme we use to track and assess learning within the foundation stage. All children have their own individual profile, please take a look and comment/add your own observations of your children.
www.primaryessence.co.uk/stanthonys
Thank you for your continued support
Mrs Partridge, Mrs Jawnyj and Miss Wilson.
Click on the links below for information on the new curriculum:
Foundation stage news letter