Sport
November 2018- Our U9 football team took part in their second session of the league yesterday. The boys played fantastically and are strong in the competition. Well done!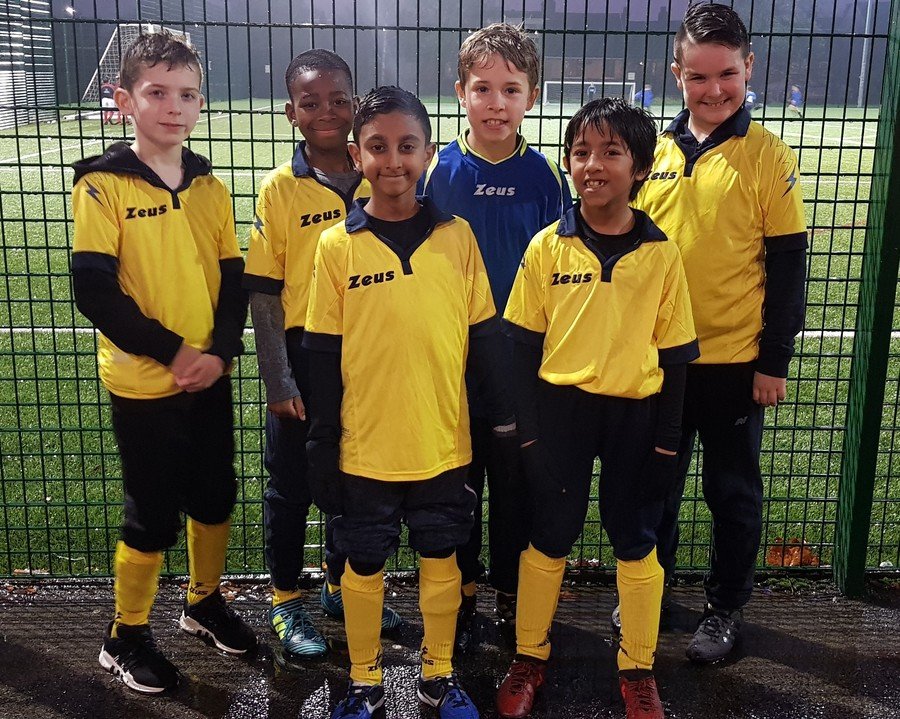 Thank you children for a fantastic sporting year- lets continue it!
Mrs W Price- Sports co-ordinator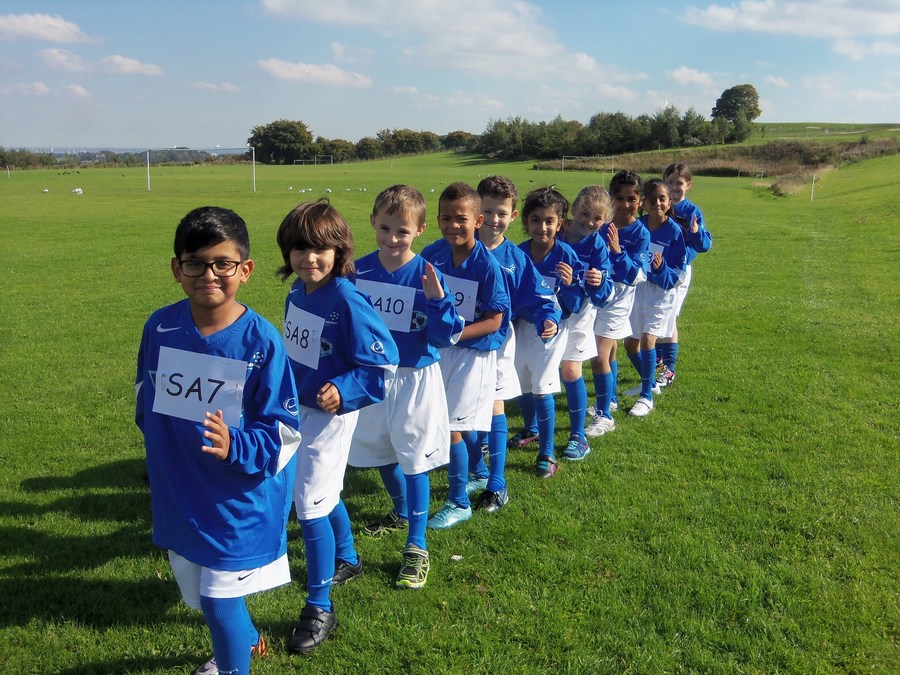 Cross Country Event
'On Wednesday 30th September, 5 girls and boys from Y4 went to the Cross Country Event at Tong High School. The boys went first and Jayden came 3rd place and won a medal! Next, the girls started. Rumaanah came first in our team. We tried our best' – Arissa Ali Y4
Well done to all children who took part.
Under 9 Football League
On Monday 28th September our footballers started their league. We played 7 games, won 5 and drew 2. The boys played well as a team. Good luck for the next 2 matches!- Mrs Price
Quad Kids
On Thursday 9th July a group of children from KS2 took part in a Quad Kids competition at Horsfall Stadium. Some of the events that they took part in were standing long jump, howler throw, sprint and long distance running. Year 3 and 4 came 1st place and Year 5 and 6 came 2nd place. Isobel Henry, Year 4 and Ella Francis, Year 6 were awarded 'overall girl winners'. Well done girls and everyone who took part!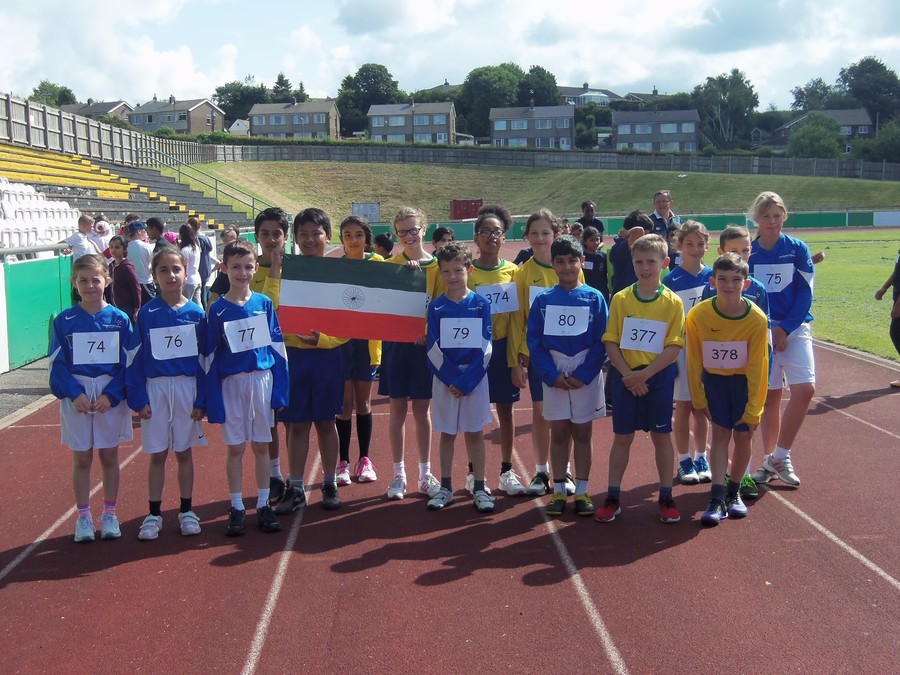 Extra Curricular Squash
On Monday 6th July nine children from KS2 took part in a squash tournament at Heaton Tennis Club. The pace of the game was extremely fast but the coach was professional and the opponents were friendly and encouraging. Some of the children's comments were: 'It was good fun we all enjoyed it' and 'it was excellent playing on proper squash courts'. Well done to all who took part!
Rounders Competition
On Thursday 2nd July a group of our Year 5 and 6 children took part in a Rounders Competition at St Bede's and St Joseph's. The children had a great time and enjoyed the competition.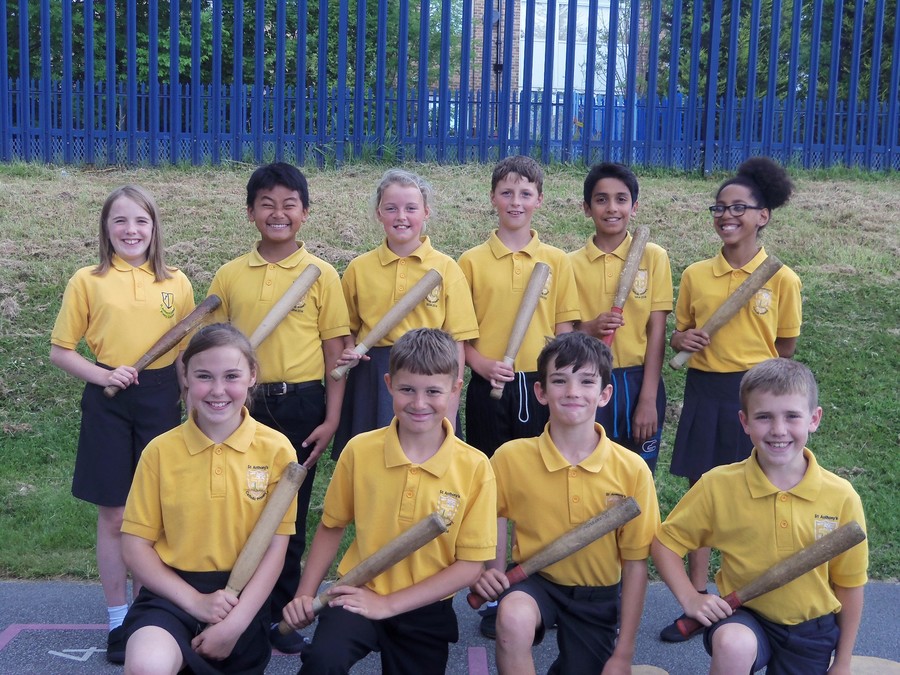 Kwik Cricket U11 Tournament
On Wednesday 10th June 2015 Year 5 and Year 4 attended a cricket tournament at East Bierley Cricket Club. We played five games. We won two games, lost two games and drew one game. Unfortunately we lost the semi- finals. The team had a great time and tried their best. A big thank you to Mrs Price and Mr Kendall for taking and supporting us.
reported by Danial Shahid Y5
Key Stage 2 Swimming Gala
On the 17th July Y4, Y5 and Y6 went to compete in a swimming gala at Tong High School. We won a lot of the medley relay races and some of our team got 3 medals each. Overall we came 2nd place out of 7 teams with only 2 points between us and the champions. A big THANK YOU to everyone who helped.
reported by Lizzie (Y6)
Quad Kids
Friday 11th July, some children from Key Stage 2 attended a Quad Kids competition at Horsfall Stadium. The children were split into Years 3 and 4and Years 5 and 6. Years 5/6 came second in their league and Years 3/4 were the winners of their league.
The children did the school proud yet again!! Well done
Drax U9's Cricket
On the 8th May Year 4 and Year 3 attended a cricket competition which took place at Tong High School, we played 4 games but unfortunately only succeeded in winning one. The team really enjoyed the day and tried their best. We would like to thank Mrs. Price and Mrs Ratcliffe for transporting and supporting us.
Reported by Harry (Yr 4)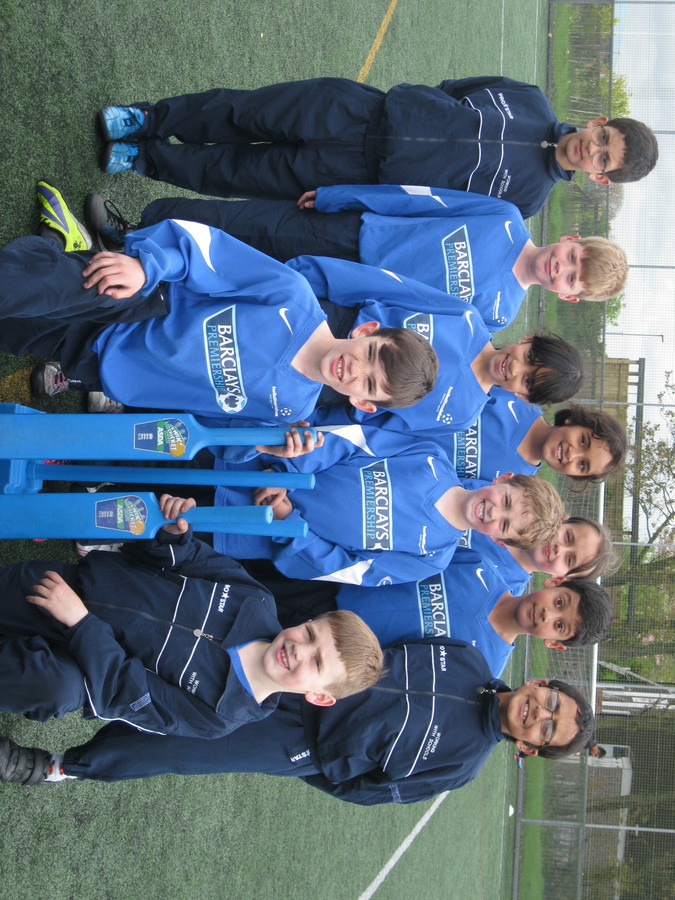 U11's Netball League
On the 9th April, St. Anthony's Netball team went to Tong High School to participate in a Hi 5 league. After 3 weeks the team came joint first with 2 other teams. We then competed in a play off with All Saints and Ryecroft School. As you can see by the trophy we were successful and won the league! Well done everyone involved!
Reported by Lizzie (Yr 6)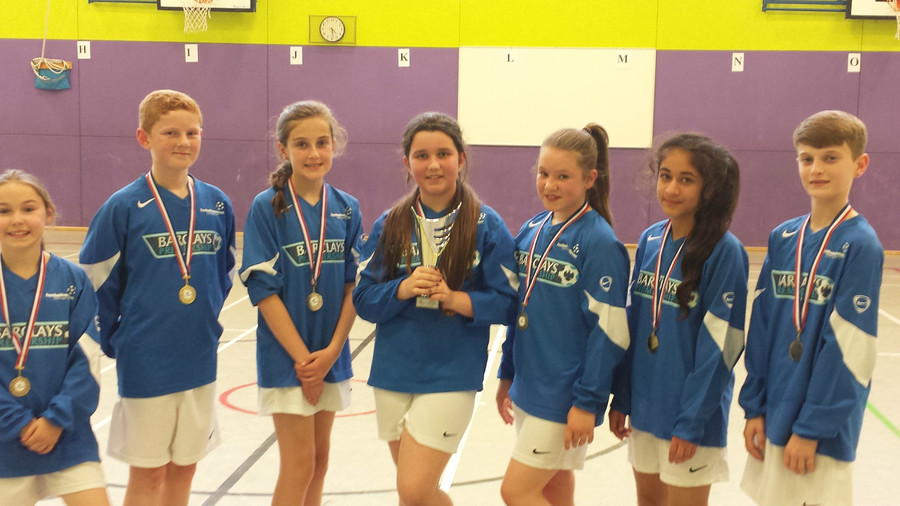 Presentation Evening 2014
On Tuesday 29th April 5 children attended a Presentation Evening at Tong High School where they received sporting awards. Well done to Harry, Ella, Ellie, Sophie and Kaden. We are very proud of you!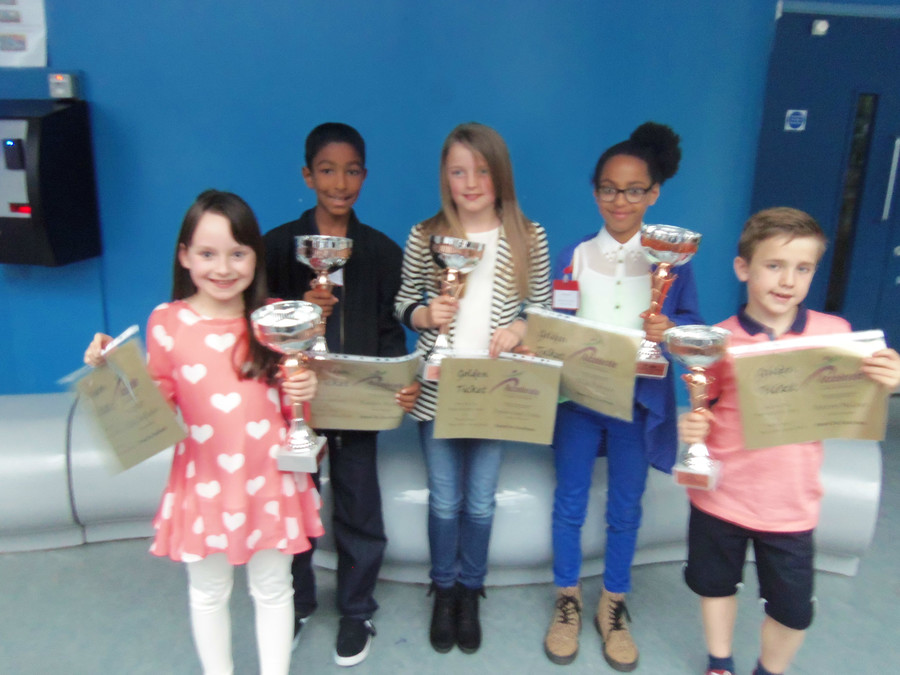 Inter School Football Tournament Friday 21st March
The afternoon began with our first match St Anthony's versus St Francis's. In this match, St Francis had most of the possession, possibly due to their height as to me they looked as tall as my dad! They demonstrated lots of skill on the ball resulting in a 5-0 win. Our team were just warming up though!
In our second match we played St Anthony's Shipley. With memory of the earlier defeat still in our minds we knew we had to take control from kick off. Our team worked hard in all areas on the pitch. With strikes from Emerson and Harvey, St Anthony's Clayton had their first win of the afternoon.
Our third match began well and soon we were 1 up thanks to Harry's great header but very soon St Mathews scored and the match was level at 1-1. Demonstrating team spirit we soon got a free kick which was taken by Emerson and with a great pass to Harvey he took a kick at goal. It was unclear from the side line if the ball had gone over the line but St Matthews' goal keeper was very honest and showed true sportsmanship by confirming it had crossed the line. Final score 2-1 to St Anthony's, hooray!
After two convincing wins St Anthony's Clayton were announced the team In third place. An enjoyable afternoon was had by the team and we would like to say a special thank you to Mrs Price for giving us the opportunity to take part in the football tournament. We are already looking forward to the next event and especially the afternoon out of school!
By Cian