Year 4
Hello Year 4.
I hope you all had fun in the snow we had last week. I know I went on lots of snowy walks and spent time building snowmen.
Last week most of you accessed home learning at some point. I will be ringing the people who I didn't get to speak to last week at some point this week.
We do have lots of activities for you to be getting on with and keeping you busy learning whilst at home.
Check the weekly timetable below to see what you should be doing for the activity. It will tell you on the timetable where to find the information for the activity.
Google classroom - the task and information related to it can be found on the google classroom.
Purple mash - the task has been set as a 2do on purple mash.
Home learning grid - choose an activity from the home learning grid.
Remember to post any activities you at home on Twitter, where possible. It is really nice for us to see that you are happy and learning at home.
I will keep in touch on google classroom and I will be messaging you on there to see how you are getting on.
Look after yourselves and your families.
Mr Malt, Mrs Celaire & Mrs Price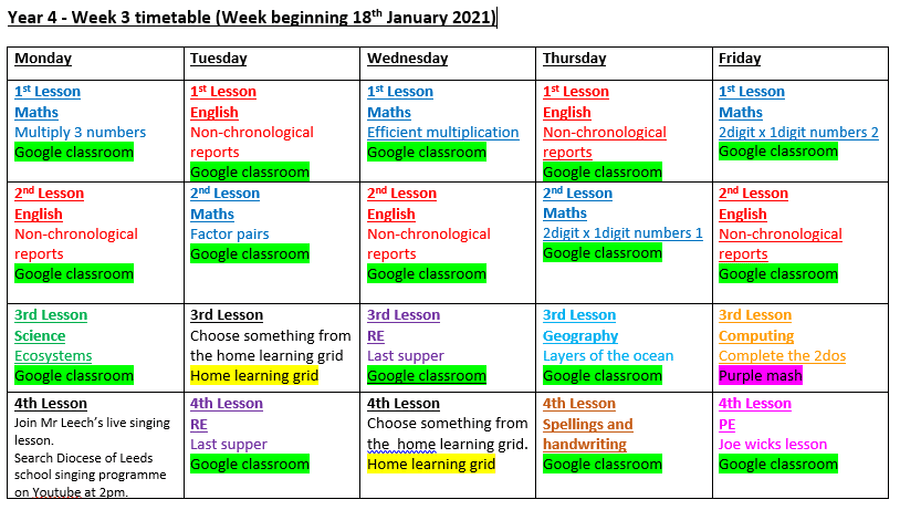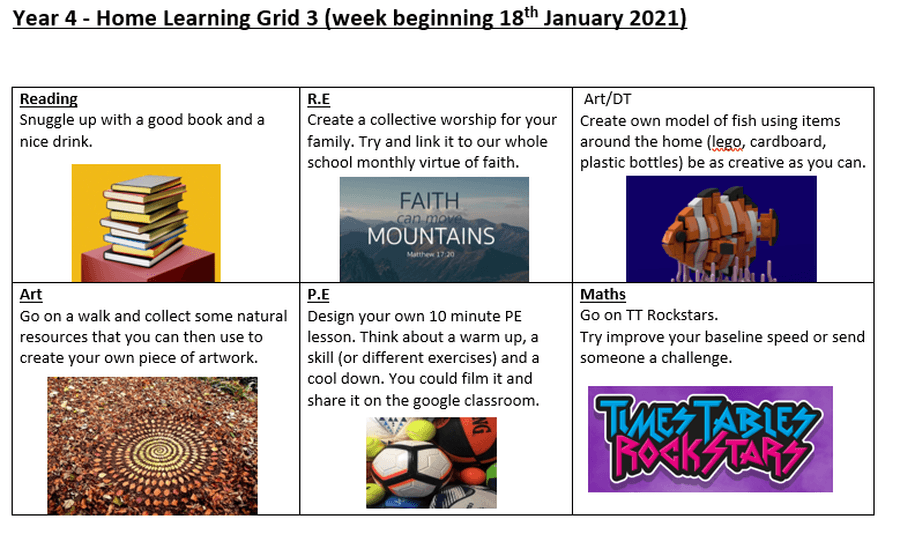 Please find below links to website and further learning that may also be used whilst learning at home.