Please view our 2016-2017 Year One cohort!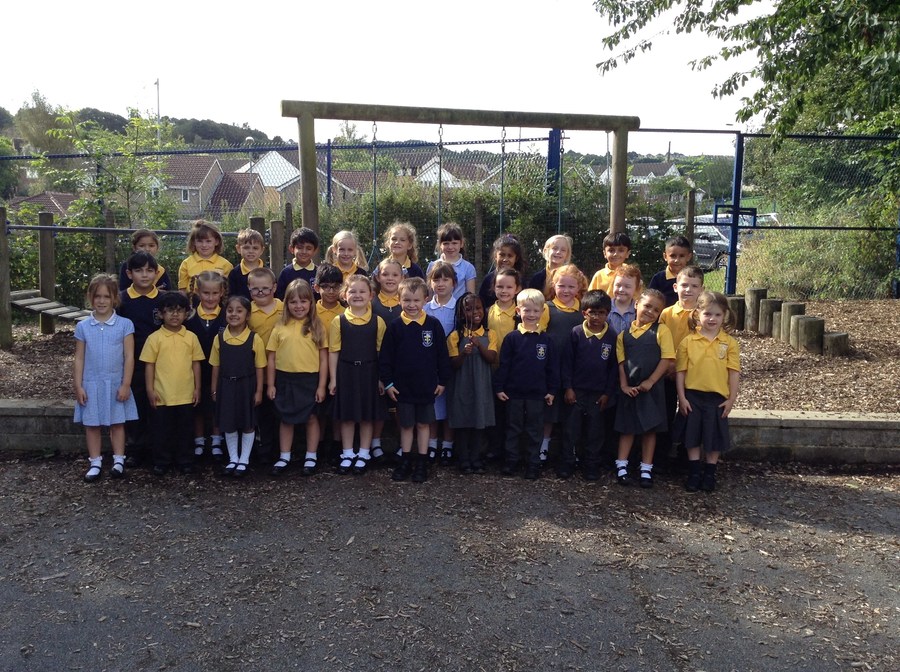 Our super trip to Cannon Hall Farm. The children had so much fun learning about all the different animals, watching sheep and ferret races, playing in the play barn and travelling on the coach.
In the summer term, children have been learning all about Brazil and the amazing Rio Carnival. The children have used our green screen to put together an advertisement for you...
Welcome back to our second Spring Term. Our exciting topic this have term is 'Dinosaur Planet'. They will become palaeontologists, dig deep and discover dinosaur facts.
We will prepare ourselves for Easter on our journey through Lent.
Christmas dinner time! All children enjoyed eating their dinners together served by the teachers and wearing their Christmas hats.
Merry Christmas to you all. Thank you for all of your cards and kind gifts. We look forward to seeing you all in the new year.
Love Mrs Moran, Mrs Holdsworth, Miss Ellis, Miss Davies and Miss Austick (Student Teacher)
We have been learning about Superheroes and it has led us to look at an olden day hero called Florence Nightingale. We admire her determination and courage in becoming what she wanted to be and overcoming adversities. We hope to do the same in our lives. We did some green screening and dressed up as Florence or a young boy from the 1800s.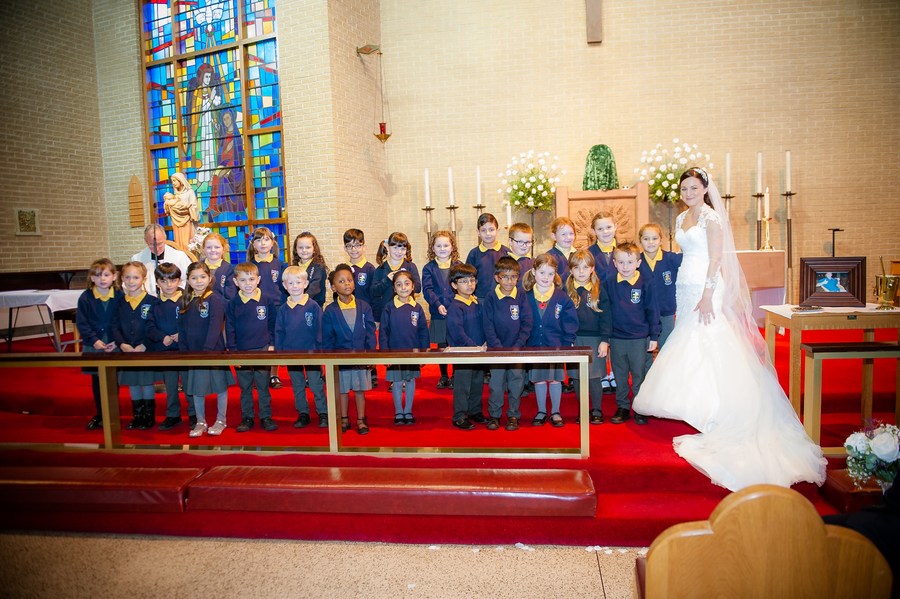 We spend a lot of time together as a school family and when we go through special times, we share them together.
Thank you Year One for being apart of our wedding day. You sang beautifully. Also Mrs Moran for being a fantastic support.
Love from Mrs Holdsworth!
Interfaith Week, November 2016
Year One have enjoyed learning about the Hindu festival of Diwali and the Judaism faith. They have taken part in a Diwali dance workshop and looked at Jewish artefacts. It's been a very interesting and fun week.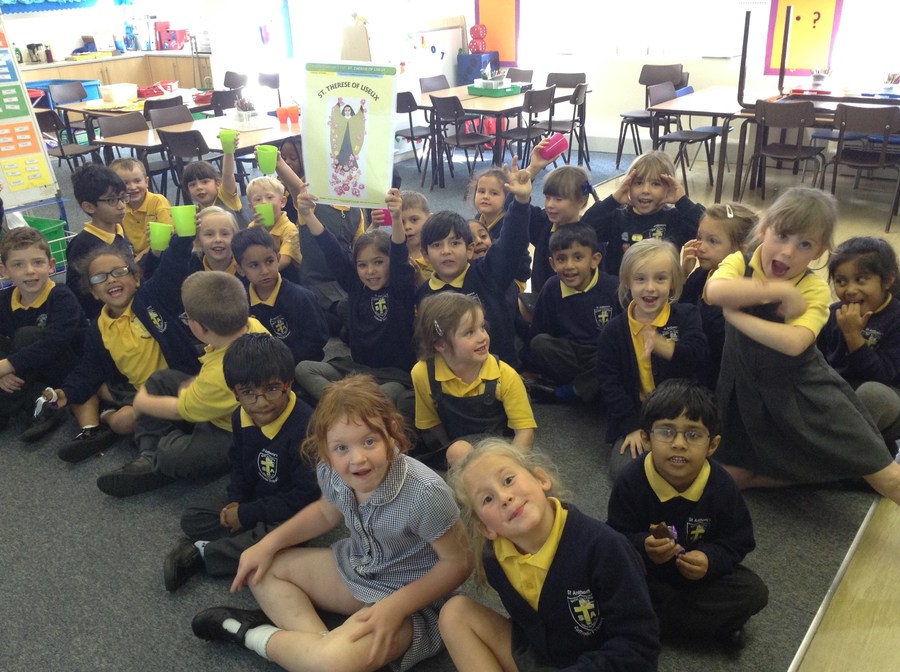 Friday 30th September
Year One celebrated the feast day of our class saint St Therese of Lisieux. We made prayer cards, a collage of St Therese, ate cakes and had a dance! Lots of fun was had by all.
Welcome to Year One's class page. All the children have settled into life in their new classroom very well. We look forward to undertaking our first topic of the year 'Memory Box'.
Please don't hesitate to contact us if any problems arise.
Mrs Moran & Miss Belcher
Please take a look the reading website below. It will enable your child to access a variety of reading books for free.
Happy reading!
Click on the links below for information on the new curriculum:
Annual Curriculum Plan