Year 1
Year 1 Summer Rio Olympics
Our children have been competing in our very own class Olympics. Firstly, we pulled our team names from a hat and was assigned colours. Each PE lesson we have challenged our classmates in a variety of sports activities.
The Rainbow Factory 2016
Year 1 had a magical day at the Rainbow Factory! We had the opportunity to sing, act and create our own special story settings. We followed the yellow brick road and explored an enchanted woodland full of familiar characters.
World Book Day
Year 1 had a great time on World Book Day. We read the Stick Man with our buddies before acting the story out. In the afternoon we went on a stick hunt to find our very own stick people. Look out for your own stick person coming home very soon!!
Year 1 have been learning a 'moon themed' dance routine with a dance coach. They have been fantastic!
We began to move like superheroes and explore the language used in stories.
Year One took part in a class wedding. They created a special memory and had lots of fun along the way. Congratualtions Mr and Mrs Gregory!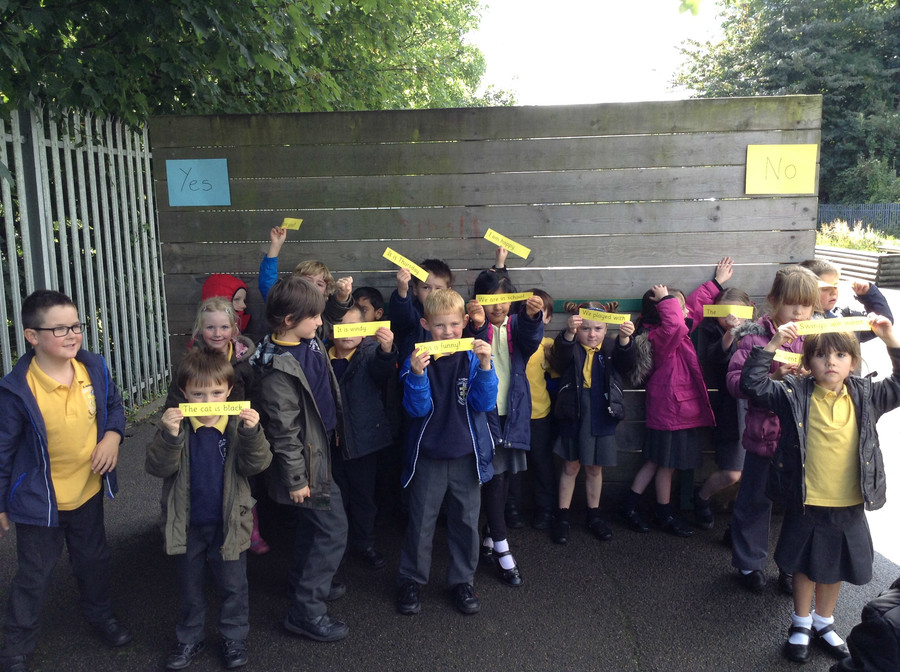 We had a fantastic trip to Abbey House Museum, where we compared toys in the past to toys nowadays. We even got to play with some of the old toys!
Click on the links below for information on the new curriculum:
Annual Curriculum Plan